Hunter Parka team of Bowins Garment took part in the Skill Competition on Jan. 4, 2018. In order to foster a batch of high-skilled talents with virtuosity of garment industry, promote the development of Taian garment personnel strengthen and improve the overall quality, and offer more higher quality products to our hunting jacket customers. Taian Garment Association Of China (TGAC) organized this competition. There are 44 members in this organization, they are all blinding Hunter Parka manufacturer in Taian City, Shandong Province.
At this competition, all technician racers were required to make pattern first, and then cutting and sewing one whole Hunter Parka based on their own pattern by themselves. Through this competition, our mind of the service for customers got improved, and we understood deeply about how to make better hunting wear production. We will try our best to improve our hunting clothing quality, control the custom hunting clothing cost and shorter delivery time. Finally, Bowins Hunter Parka team finished second in this competition.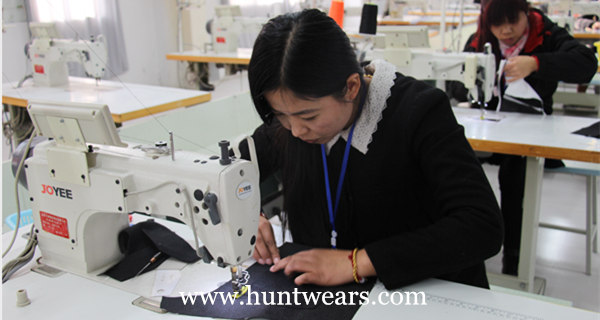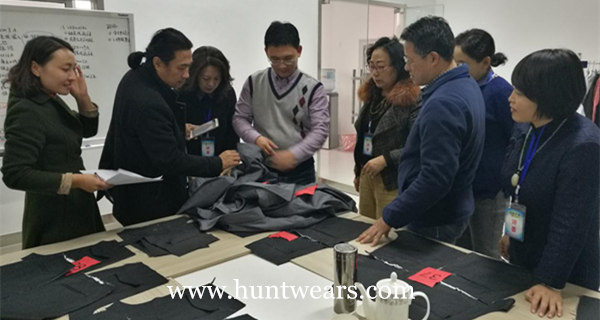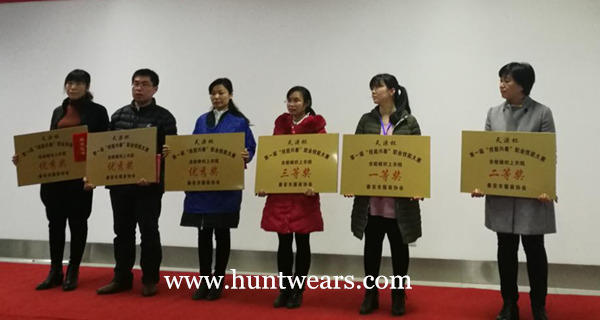 BOWINS Garment had been dedicated in supplying one stop hunting clothes and custom solutions to worldwide customers since its foundation in 2007. Product innovation, quality assurance and customer satisfaction are our long term commitment to our worldwide customers. Hope to be your partner. More than 10 series, 60 kinds of hunting jacket, hunting pants, hunting gloves, hunting headwear, hunting vest, hunting shirt have been manufactured to form complete hunting clothes sets to satisfy your hunting requirements in different seasons and environments.
BOWINS Garment is not only manufacturing best quality hunting clothes but also providing professional design and after sale service. OEM, ODM, custom design and fabrication are also available. If you have any questions or inquiries,  please contact us at sales@huntwears.com, we will reply as soon as possible.